The last time you washed your car was probably a few months ago. It's now a far cry from the shiny look it had back when it was still brand new. You might think, "I should wash my car." But as the next few days and weeks roll around, the thought never crosses your mind again. If you haven't got the time or the energy to clean your vehicle, here are the five best car wash companies in Durham that won't disappoint.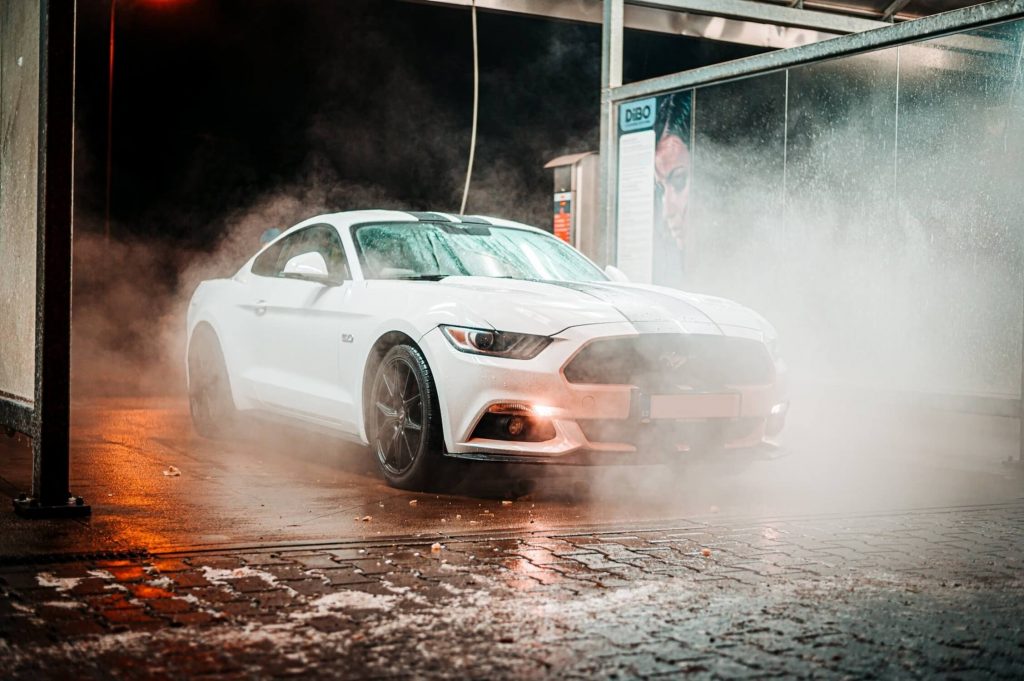 1. The Durham Ritz Car Wash
Coming off hot to top this list is the Durham Ritz Car Wash. At this company, you don't just get your vehicle washed and cleaned – they also help maintain its original shine by keeping rust at bay. Very few services in Durham can match the quality of cleaning Ritz offers at such a reasonable price. The employees here take their work seriously, taking care of your car as if it was their own. The only downside? Ritz can get really crowded sometimes, but it's worth the wait. At the end of the day, you'll be riding in a car that looks good as new!
2. TC's of Durham
For those who want a thorough washing service that leaves no dirty spot, look no further than TC's of Durham. It's a long-running company with decades of experience and happy customers on its track record. A full car wash from them covers every inch of your vehicle, making it look fresh and attractive once more. Customers love the staff's friendliness and enthusiasm when it comes to work. You can really feel that they love what they're doing. The same goes for the quality of their detailing services. TC experts have been tinkering with cars for ages that there's nothing you need that they don't have!
3. Lightning McClean Car Wash
If a quick cleaning service and sleek detailing craft are what you seek, Lightning McClean Car Wash is one of the top places to visit. What makes them stand out from the rest? Besides the cool name, they use the latest cleaning technology and environmentally friendly products to ensure quality. On top of that, the company has proven to dedicate itself to customer satisfaction. With years of experience and attention to detail, you'll never need to worry about scratches or imperfections draping on your car. If you live in or around Durham and need a quick fix for your dirty ride, then talk to the pros at Lightning McClean.
4. Perfect Touch Car Wash
Perfect Touch Car Wash offers a premium cleaning experience you won't find elsewhere. They've been in operating for decades, providing quality services to their clients nonstop. This place has etched itself in Durham's history for its unwavering commitment to excellence. It's easy to appreciate how Perfect Touch keeps tight control over its employees. They go over your car seamlessly as they get rid of every dirty spot. Perfect Touch happily applies valuable customer feedback to its workflow to keep up with the high standards the company has set. If you want a car wash that genuinely cares, it's time to head over there now.
5. Wash N Werk Mobile Detailing Services
Last but certainly not least, Wash N Werk Mobile Detailing Services provides a variety of cleaning services for your vehicle. Their team of trained professionals can take on any detail job, whether it is just general maintenance or major restoration work. They use quality products, high-end equipment, and advanced detailing techniques to ensure your car is cleaned properly, inside and out, without damaging its surface in the process. The experienced staff will answer all of your questions confidently and courteously. At Wash N Werk, you can trust that you've hired to right people to help restore your car to its original glory!
It's not that hard to find a car wash company. What's difficult is looking for one who will do a great job without ripping you off. Fortunately, you've come across this blog post. Make sure you pay a visit to one of the establishments above whenever you need a spotless shine for your wheels!